Norma Kuhling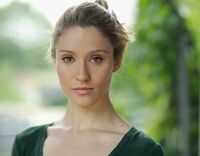 Date of Birth:
December 4, 1991
Birthplace:
New York, USA

Norma Kuhling Born: December 4, 1991. Is an American actress. She portrayed Dr. Ava Bekker on season 3 and season 4 of Chicago Med.
After season 4, Kuhling and co-star Colin Donnell decided to leave the show due to creative differences over the development of their characters[1].
Trivia
She is married, in her words, "to the most handsome Englishman in the world."
Her western zodiac sign is Sagittarius and her Chinese zodiac sign is a Goat.